It's one of the most frequently asked questions among graduates, students and even prospective students: what careers are open to someone with my degree subject? It's likely that your degree is a ticket to a surprising variety of career paths, as you'll discover below.
Career destinations
In terms of the professions that recruit the largest number of graduates, you may be surprised to learn that accountancy holds the top position, claiming 16.1% of all graduate vacancies*. Indeed, research reveals that there is often a disconnect between the career intentions of graduates and what they actually end up doing.
Nearly 18,000 graduates who left university in 2011 were asked which sectors they had applied to or planned to apply to for a graduate job. The top response (with 14.1%) was the media , a sector that didn't even make the top 20 sectors that recruit the most graduates**. Similarly noteworthy is the shifting attitude towards the IT profession: only 3.9% of graduates declared their intentions to apply for IT jobs, but the profession represents 10.1% of graduate roles.
This often has less to do with graduates struggling to attain their dream job, and more to do with an initial lack of awareness about the abundance of career possibilities that their degree opens up. In fact, roughly 60% of graduate employers will recruit graduates from any degree discipline. Naturally, the more technical a profession is, the more likely it is that you'll need a specific degree for entry. It is often still possible to enter these areas by converting through postgraduate studies or training for professional qualifications.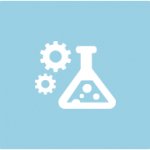 Getting the most out of the article
In this article, each group of related degrees is accompanied by an outline of the transferable skills they provide you with, and which are sought after by recruiters. Our career destination suggestions are backed up by notable statistics drawn from the 2012 Destinations of Leavers from Higher Education (DLHE) survey, which provides a snapshot of what graduates are doing six months after graduation.
Some of the listed career destinations link to personal accounts from those who have travelled particular degree-to-career journeys. Remember: no matter which discipline you study, completion of an undergraduate degree furnishes you with a generic set of skills that will appeal to almost all recruiters. Graduates possess an arsenal of communication, analytical, research and project management skills, as well as the ability to work as part of a team.
Regardless of what degree you have, you could begin a career in the following:
There are opportunities for all graduates to work in a variety of professional services: management consultancy and certain areas of finance (accountancy, tax). With further study, graduates could consider working in the public sector (teaching, social work, civil service, international development) or even law. Many commonplace business processes can be added to the list, including HR, marketing, purchasing and supply, sales, management, and logistics and transport. IT recruiters typically welcome applications from all graduates; the requisite training will be provided on the job.
What did you study?
Business, economics and related subjects
Maths, statistics and other numerate degrees
*The AGR Graduate Recruitment Survey 2013 Winter Review, AGR, p. 22
**The UK Graduate Careers Survey 2011, High Fliers Research Ltd