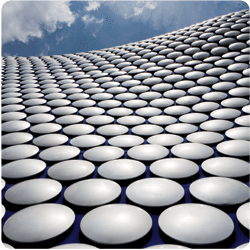 In the build up to the millennium, governments and businesses invested time and resources preparing for the Y2K bug. The year 2000 arrived without problems, but something not anticipated was the series of accounting scandals that soon followed. The collapse of Arthur Andersen and the bankruptcies of WorldCom and Enron, along with the loss of public confidence in the accounting profession, signalled change.
Modern developments and industry changes
Scrutiny of the accountancy profession has increased over the last decade. Governments and regulators, particularly in the UK and Europe, have turned the regulatory spotlight to auditors and their role in the crisis. Today chartered accountants thrive on challenge, are resilient, think creatively, show initiative, have good people skills and work to help businesses succeed.
To embrace challenges and add value to clients, accounting firms now see their staff as the source of their future competitive advantage. The accountancy sector is the biggest recruiter of graduates. In 2013, ICAEW membership rose to over 140,000 and the number of ACAs in training also increased to a 19-year high in 2012. This will supply a growing industry demand for leadership, business skills and better financial management.
Despite the pressures to retain clients and keep fees steady, good advice is essential and therefore demand for accountancy services remains strong.
Challenges and opportunities – bad for sales staff, good for administrators and auditors!
While the high street is in crisis and the banking industry is under scrutiny, accountants are perhaps more vital than ever before.
The start of the year was a busy time for administrators. In Q1 of 2013 there were an estimated 6,000 job losses in the retail sector as big firms, including HMV, Jessops, Republic and Blockbuster entered administration. This provided plenty of work for accountants, who were instrumental in salvaging the businesses as much as possible.
In April 2013 the failure of Fresh & Easy, a subsidiary of Tesco, highlighted the difficulty of UK firms making it in the USA. International expansion is often an area accountants are asked to advise on.
Crisis on the high street
The squeeze on high street chains is closely linked to the double-dip recession and competition from supermarkets. Websites also account for nearly 13% of retail spending. Not only are these good case studies to include in assignments, the examples are good to give in interviews. Be sure to read any latest news before an interview as developments are constantly changing.
Jessops – What went wrong?
Jessops, founded in Leicester 130 years ago, was one of a number of retail casualties at the start of 2013.
The company was put into administration in January after management failed to reach a restructuring agreement. It collapsed under debts of £81 million, a third higher than original estimates. The Telegraph reported in March that accounts contained within a PwC report showed that in the period from January to November 2012, the business made a loss before tax of £8.8 million on sales of £194.9 million. It was also reported that HMRC lost £1 million as Jessops folded.
British entrepreneur and Dragons Den star Peter Jones has since invested several million pounds into the company and formed Jessops Europe Limited which plans to open 30 stores across the UK.
HMV – What happened?
HMV collapsed into administration on 15 January 2013 with more than 1,500 job losses. The next day HMV Ireland declared receivership, and all Irish stores closed. Deloitte was appointed to deal with the administration of the company and talks took place with Asda and Morrisons. In April 2013, restructuring firm Hilco UK announced that it had acquired HMV, taking the company out of administration and saving 141 of its stores and around 2,500 jobs.
REPUBLIC
REPUBLIC Ernst & Young (EY) were appointed administrators to the Leeds-based fashion chain with 121 stores and 1,600 staff. Poor autumn trading results were cited for the problems – sales picked up briefly in December but dropped in January. After being bought by Sports Direct, which also bought all Republic's stock, and sub-brands SoulCal, Fabric and Crafted, the company was integrated into the USC brand.
Top tips on being commercially aware…
Follow stories that interest you.
Who are/were the administrators?
What do you think went wrong and why (from a consumer and business point of view)?
Do/did you have a part time job at any of the stores?
Other interesting high street stories: Dreams, Game, JJB sports, Clinton cards.
The ones to watch in 2013/14: Mothercare and The Body Shop.
Developments to follow: media and political focus on Google, Amazon and Apple following recent tax avoidance scandals.
What's hot and what's not
According to the PwC and the Local Data Company retail store closure statistics, high street store closures increased tenfold last year, with the number of stores closed by retail chains expected to double from 14 a day to 28.
The report found that payday loan stores and pound shops are the fastest-growing retailers on the high street, with card shops, computer game and health food stores the most depleted. Payday loan firms increased their high street presence by 20%, pawnbrokers were up 13%, and nearly two pound shops were opened weekly across the country.
As a budding accountant, it's vital that you keep a close eye on developments in the business and finance worlds: key accountancy areas such as business recovery & insolvency, corporate finance and management accountancy rely on an accountant's up-to-date knowledge and business acumen.