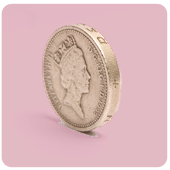 What are the financial rewards for being an actuary? We ask Mark Crail from XpertHR to provide us with an overview of expected earnings in 2015 for actuaries, from actuarial trainees through to senior partners.
What can I earn?
XpertHR publishes salary surveys for a number of professions annually; the following results come from their findings from the 'Salary Survey of Actuaries and Actuarial Students' for October 2014.
Average earnings
Actuaries have continued to attract significant financial rewards, with basic salaries rising by an average of 6.7% in 2014. Taking account of bonus payments, salaries rose an average of 8.6%, meaning that actuaries are seeing pay rises considerably higher than those in most other professions. Actuaries at all levels of the profession commonly receive an annual bonus, with 83% receiving a bonus in 2014, averaging £10,506. These are obviously skewed towards more senior staff and partners, but if you push yourself and perform well you can progress quickly, getting your hands on that bonus in the longer term.
Recruitment
We are pleased to report that 100% of the consultancies and companies who took part in the XpertHR survey were recruiting qualified actuaries during Sept '13 – Sept '14. So, get your CV up to scratch and investigate your options by looking over the Employer Directory.
ACTUARIAL SALARIES BY SENIORITY

Responsibility level
Average basic salary
Student Actuary
£36,842
Actuary
£50,007
Senior Actuary/Junior Consultant
£63,238
Section Leader/Consultant
£70,945
Section Manager/Senior Consultant
£86,422
Department Manager/Managing Consultant
£96,331
Function Head/Practice Head
£122,472
Senior Function Head/Practice Director
£133,813
Chief Actuary/Senior Partner
£209,202
Source: Salary Survey of Actuaries and Actuarial Students -2014, published by XpertHR Salary Surveys