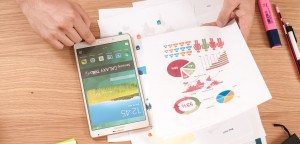 It's that time of week again to catch up on all the business and finance news! We have a huge range of banking, accountancy, actuarial and insurance news this week, mainly due to the Spring Budget. Learn more about the Spring Budget and responses to it here – perfect for interview preparation.
Spring Budget 2017: 'Not a nice Budget for SMEs'
Tim Davies, UK head of tax at Mazars, has claimed that new Spring Budget delivered by chancellor Philip Hammond is 'not a nice Budget for SMEs'.
UBS launches SmartWealth digital platform in UK
UBS Wealth Management has launched SmartWealth, its new digital platform to tap into 'a new audience' in the UK.
UK experiencing worst decade of real pay growth for 210 years
Real average earnings are only set to return to the level they were before the financial crash by the end of 2022, according to a report from the Resolution Foundation.
Finance firms keen to keep staff in Britain post-Brexit 
Britain's finance firms are set to keep as much of their operations as possible in the UK after Brexit, with London predicted to remain one of the world's most preeminent business centres.
May defends 'fair' National Insurance rise amid criticism
Amid criticism from some Conservatives, Theresa May has said the National Insurance increase for self-employed workers will make the system "fair".
Deutsche Bank shares hit by cash call
Germany's biggest bank, Deutsche Bank closed 3.7% lower on news it plans to bolster its finances through selling new shares.