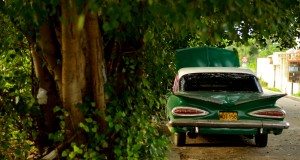 After putting in the time and dedication studying several years for an engineering degree it can feel quite disorientating if you decide not to pursue a 'traditional' engineering career route. Do not worry – just because you study engineering it doesn't mean your only option is to work in the engineering industry.
The outlook for engineering graduates is better than it has ever been; students from this discipline are highly sought after by many industries and research from Engineering UK shows that 65% of engineering graduates found employment within six months of graduating.
Many engineering graduates choose to pursue non-engineering careers due to a number of reasons. Engineering is a difficult and demanding degree, and combined with industry specific work placements, the pressure can turn some students away from the sector.
There are of course engineering graduate schemes out there for those that wish to work in the sector, but as Marcus Body a consultant at ThirtyThree highlights, the number of schemes available does not match the demand from engineering graduates. 'Reality is every year, virtually every grad role is filled – it's just that despite all this talk of skills shortages, the engineering schemes aren't big enough to recruit all the graduates. So they go and do other things because there literally aren't enough jobs for all of them to get in engineering.'
Skills
Other than high levels of numeracy, engineering graduates develop a number of highly employable skills. Commitment to their study demonstrates the ability to work long hours, multi-task and remain organised throughout. They are logical and analytical in thinking, and adept project managers who also work well within a team.
A range of different sectors, from banking to consultancy, actively seek graduates with STEM qualifications. Engineering UK has found that over half of employers prefer STEM graduates to any other degree subject. With very few STEM graduates out there, sectors and companies are forced to compete for engineering graduates.
Here are a few overlooked sectors on the hunt for engineering students and graduates:
Armed forces
Energy and utilities
Intelligence services
International development
Pharmaceutical, medical or technology sales
Research and development
Transport and logistics.
Banking & Investment
The banking industry is one of the highest paid sectors in the world, particularly for graduates. High Fliers' Annual Review of Graduate Vacancies and Salaries reveals banking has the highest starting salary compared to other industries, with some graduates earning £47,000. This is proof that the banking sector can clearly afford to compete for STEM graduates. Banking is the ideal career for engineering graduates looking to make the most of their numeracy skills, and who also enjoy early responsibilities and challenges.
Patent Attorney
Unlike banking, not many people know of the patent attorney industry. Patent attorneys assist clients and employers to secure protection for their designs and inventions. A career as a patent attorney is highly respected and extremely varied. Patent attorneys can specialise in many different areas, including IT, electronics and engineering. An understanding of highly technical information is a must if you want to become a patent attorney; consequently many engineering graduates choose this career path.
Management Consultancy
Another well respected career option for engineering graduates is management consultancy. Management consultants are renowned for their problem solving skills and pragmatism, but consultants are also skilled at developing complex models for testing purposes.
Engineering graduates can become problem-solving, technology or engineering management consultants. A career as a consultant allows graduates to experience a variety of different industries, giving individuals the opportunity to discover what area is of interest to them. This is perfect if you're still unsure where exactly you want to work in the future.
– Lydia
If you are interested in a career in Intellectual Property keep an eye out for our new site launching this summer: IP Careers.